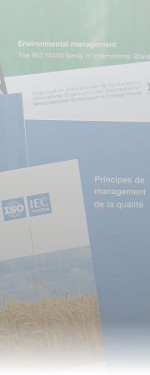 Our Company
Quality-Coach.ch is the consulting and training business of Dr. Jörg Hau, PMP.
The company was founded in 2009 and is an intentionally small, independent company. We are specialized in leadership training and in the improvement of enterprise processes and workflows. We serve our clients in different ways, many of these are mandates on behalf of other companies.
Our particular strength is professional Project and Quality Management. This includes all training, coaching, governance and communication aspects inherent to those fields.
Our passion is to help you run your business more efficiently.
Our Approach
We apply the philosophy of "project" and "quality" in our daily work: We want to solve your specific problem within a reasonable time and meet your specific needs. Quality and rapidity do co-exist.
We are flexible: commonly, we operate all over Switzerland and the neighbouring countries. Other locations upon request.
We usually work on a mandate basis: We consider ourselves as your trusted partner and we do not see a need for long-term, restrictive contracts.
We speak and work fluently in English, French and German.
Curious? Were are here to serve you, feel free to get in touch!